Hospital Indemnity Metlife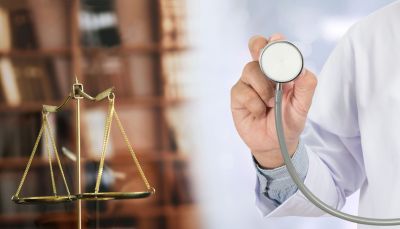 Advanced Professional Services is a group of independent insurance experts who value long term relationships, believe in personal attention, educate our clients, eliminate hassles, and always deliver unparalleled service.
Our quality of service promise is key to our success and your satisfaction.
Advanced Professional Services agents focus on the individual needs of your clients, not the expectation of an insurance company.
We have worked for years with the best carriers in the industry and leverage our industry know-how to ensure our clients get the best possible care.
There's a lot of insurance options out there, as well as many different types of needs to be met and all our clients get a tailored insurance plan.
One thing that Advanced Professional Services recommend for individuals and groups alike is a hospital indemnity plan.
It's universally good, inexpensive coverage that offers terrific flexibility and payout options.

What is Hospital Indemnity Insurance?
In short, a hospital indemnity insurance Cigna plan is additional insurance that allows for a flexible cash payout plan when hospitalization occurs, due to an accident, illness, or some unseen circumstance.
As good as hospital indemnity Metlife is, there's always co-pays, caps, limits, or some other item not covered.
Hospital indemnity Metlife allows for coverage in any area that regular insurance doesn't cover, including ambulance rides, co-pays, travel or living expenses.
Some of Advanced Professional Services' trusted carriers include State Farm, Metlife, and Cigna.
Read below to see brief summaries of their coverage.
Hospital Indemnity Insurance Cigna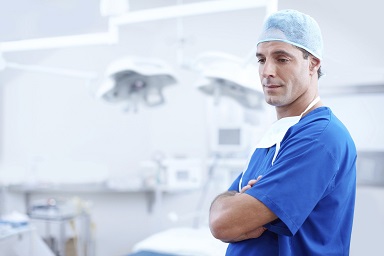 Hospital indemnity Cigna offers rates on individual and group indemnity plans.
Hospital indemnity insurance Cigna plans for employers that allow affordable benefits for their employees that include:
● Portable benefits
● No restrictions on how hospital indemnity insurance Cigna can be used.
● More cost-effective as a group rate.
● Hospital indemnity insurance Cigna uses an "Auto Claim and Auto Compare" tool for policyholders.
● There are no network requirements for a hospital indemnity insurance Cigna plan.
Many of the same benefits are included in a hospital indemnity insurance Cigna's individual including the fixed dollar benefit, the flexibility, is renewable for life and coverage continues for future hospitalization.
State Farm Hospital Indemnity Plans
A State Farm hospital indemnity policy is part of their automobile insurance plan and is referred to as a hospital confinement policy.
State Farm hospital indemnity benefits, plan options, and payouts are similar to any other hospital indemnity plan.
The list of benefits of state farm hospital indemnity includes extended care, daily payouts, intensive, and emergency benefits.
Other perks of a State Farm hospital indemnity policy is outpatient and cardiovascular coverage, reimbursements are paid directly to you and there's no waiting period.
Like most of these plans, a State Farm hospital indemnity insurance policy is affordable and flexible.
Our state farm hospital indemnity specialists are waiting for your call, to guide you and give you the best price and coverage for your needs.

Hospital Indemnity Metlife Insurance Plans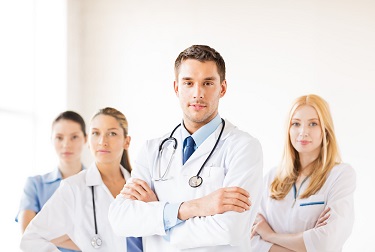 Opting for a Hospital indemnity Metlife policy is available without a medical exam, has no waiting period, sends the payout directly to you, has a convenient payroll deduction option, and processes claims quickly.
A hospital indemnity Metlife policy makes it easy for family members to sign up and will payout for rehab and other inpatient services.
The main purpose of a hospital indemnity Metlife plan is the same as all hospital supplemental plans, to protect individuals from the high cost of hospitalization.
A hospital indemnity plan isn't tied to a service rather it's triggered by a hospitalization due to accident or illness.
Thus, a hospital indemnity Metlife policy offers the same great features and low-cost benefits as other companies.
It's important to know that, like other supplemental insurance plans, hospital indemnity insurance parameters are set by state tort laws.
Advanced Professional Services is a superior agency of independent insurance agents that focus on our clients, use our expertise to find the best and most cost-effective insurance policies on the market, and educate our policyholders on their best options.
We work for you, not the insurance company, and are dedicated to a friendly and useful customer interaction every time you call.
By working with the best insurance carriers, Advanced Professional Services will happily compare all services on the market and tailor a plan for you.
So, we will look at Hospital indemnity Metlife, State Farm hospital indemnity, and hospital indemnity insurance Cigna plans and show you the perks, costs, and limits of these policies.
Call today for a free consultation for optimal plan costs, or to renew or review your current policies.
Advanced Professional Services experts have trusted partners in the medical field and are waiting to be a trusted partner to you!