Nurse Practitioner Malpractice Insurance | Liability Insurance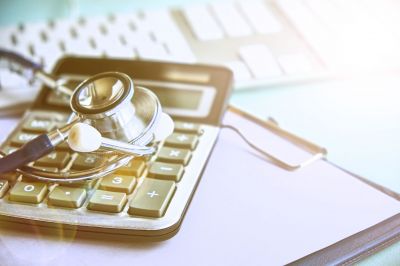 Who are Nurse Practitioners:
Nurse Practitioners (abbreviated as NPs) are health care providers, who evaluate patients needs, can examine a patient, diagnose illnesses, can provide treatment, like a normal physician does. Most of the time, you'll see NPs working with MDs (Medical Doctors) or CNMs (Certified Nurse Midwife). To become a NP, you first have to complete a four years Bachelor program from any Nursing School to become a registered nurse. After becoming a Registered Nurse (RNs) you'll have to do a Master of Science (MSc) from any Nursing School for 2-4 years (depending on where you live) to earn the title of a Nurse Practitioner.
What is Malpractice Insurance:
Malpractice Insurance is a type of Professional Liability Insurance, which most HealthCare Professionals and Providers (including doctors, nurses and other professionals) acquire in order to protect themselves from any damages or lawsuits. This is in case a patient files lawsuit or claim/dispute against negligence or other wrongfully applied practices resulting in an injury or other related damages. HealthCare professionals may not be required to get this insurance, but it's highly recommended to safeguard from potential future liability risks and protect from legal troubles. Lawsuits are very predominant and are becoming more and more commonplace, some legitimate and some are for exploitation.
Types of Malpractice Insurance:
Malpractice Insurance usually comes in two types:
A- Claims Made:
A less common type of Malpractice Insurance, which covers costs only when the policies are intact. It's unusual, because you cannot claim it after your policy expires, in which the time period is decided by the company. You have to renew your policies after the expiration if you want to continue getting the insurance.
B- Occurrence:
A more common type of insurance, since it offers lifetime insurance. Meaning that there is no expiration date for your policies. The policies in this type are "Long-Tail", meaning that the policies will remain even if the company shuts down or something else happens to the company or your provider.

Nurse Practitioner Malpractice Insurance:
When a Nurse Practitioner opts for a Malpractice Insurance, it is termed as Nurse Practitioner Malpractice Insurance. NPs are a part of HealthCare providers (as described above) and they are vulnerable to malpractice suits by their patients, so insurance agencies like Advanced Professional Services (or APS) will provide them with maximum support that they need to win that lawsuit, including legal/attorney costs for the lawyer and other costs that may be associated. The cost of nurse practitioner malpractice insurance depends on which firm you are going to. With a reputable insurance agency like APS, you'll get nurse practitioner insurance plans according to your needs, and prices will be very competitive for your plan.
What Counts as Malpractice:
In general, Malpractice (or Medical Malpractice) may result in various forms of legalities, such as:
➢ Wrong Medication or Dose
➢ Surgical Errors
➢ Failure to Diagnose
➢ Early Discharge, etc
However, when you get nurse practitioner malpractice insurance from APS, you will be covered for the claims that may end up haunting nurse professionals alike.
How To Protect Yourself from Malpractice:
To try to avoid unwanted legal situations, a nurse practitioner, or other professionals for that matter, may take the following precautions:
➢ Always document well and have well-documented communications and witnesses when possible
➢ Provide necessary time and resources to the patient and resolve issues if you detect dissatisfaction prior to escalation
➢ Clearly communicate the problems to the patients and go over irregularities that may arise
Advanced Professional Services (APS) Services:
If a misdemeanor happens to the patient during the treatment, the NP opens themselves up to a probable lawsuit. However, to protect such legal issues, APS offers Nurse Practitioner Malpractice Insurance (or generally, Malpractice Insurance) to make it unlikely for the NP to enter/lose the lawsuit. Lawsuits are a strain financially, time and stress
As our motto says, "Quality Service That Leaves Its Mark'', Advanced Professional Services (Or APS) is an insurance agency that is well established and with the best reputation. Our services leave its mark behind and customer satisfaction is the highest priority. We have a philosophy, and that is, "Clients always come first".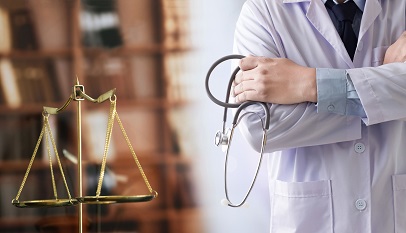 Our firm has been around for more than 20 years, leaving its mark on the world. Our expert insurance agents are highly experienced and specialized, capable in finding you the best plan for your needs at the lowest price possible. We not only shop to make sure you get the best coverage, but we also take time to educate our customers on the various options and what your coverage will include.
We offer various insurance plans for both your family and your business, as well as other professional industries. One of the most important aspects of a business is to have long term relationships with its customers, and above all honest expectations and transparency of services. Your professional liability will be fully preserved from possible legal actions.
Student nurse practitioner malpractice insurance is also available in our firm. We offer both Claims-Made or Occurrence type insurances to our customers according to their needs. Students can opt for this insurance as well which makes APS one of the most unique insurance firms for nurses.
Moreover, the agents that we have ready to assist you are highly knowledgeable and will be able to guide you in making the best decision regarding your malpractice insurance.
This is one of the most important decisions that you'll be making for your business, make sure to properly safeguard your future.
Nurse Practitioner Malpractice Insurance is a sought-after service that consists of a small investment to preserve yourself from large possible downfalls. Our customers always come back to renew with satisfaction and our reputation speaks for itself. Don't hesitate to reach out to us, or call us at 866-551-9805 anytime to go over your options.
NP Malpractice Insurance is one of those things that that you may want to postpone in getting, but it's certainly a necessity. Especially if you are a nurse practitioner, it's a small investment in keeping your future and profession safe. The NP field can be very challenging and you'll have enough things to worry about, be smart and well-prepared so that you can focus on being the NP possible and not have to worry about the liability issues that may arise. If you have a nurse practitioner liability insurance from APS, you'll be guaranteed safety and peace of mind. APS is one of the highest rated nurse practitioner malpractice insurance agencies and assures your future is in good hands.