Nurse Practitioner Malpractice Insurance: Where to Start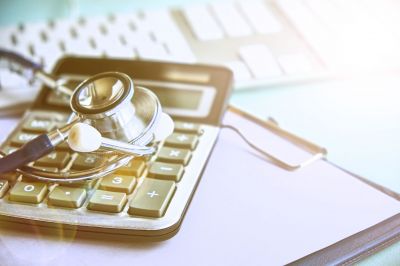 There are certain truths in the medical field, the biggest one is: nothing happens without a nurse doing it, and a nurse can't do this task if they don't have nurse practitioner malpractice insurance.
Nurse practitioners do all the "heavy lifting", perform a variety of tasks (at the same time), and make sure everything runs smoothly.
Ask anyone who has ever spent time in a hospital and they will tell you how much time the nurse spent with them versus how often they saw a doctor, radiologist, or a hematologist.
Nurses are so essential and experts predict an ever-growing demand.
Nurses need more than skill and a good employer to protect themselves and their future. They need a reliable and thorough nurse practitioner insurance that will keep them safeguarded.
Nurse practitioner liability insurance is as important as technical skill, bedside manner, quick thinking, and a cool head.
Don't let the complexities of nurse practitioner malpractice insurance get you frustrated, instead, call Advanced Professional Services and talk to a knowledgeable, friendly insurance expert talk you through it.
Let someone else have your back for a change.

Nurse Practitioner Insurance: How it Works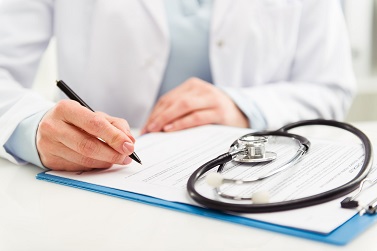 It's easy to assume that because your clinic, employer, or hospital carries nurse practitioner malpractice insurance that you have adequate protection.
Sadly, that's not always the case.
Exclusions and limits to an employer's nurse practitioner malpractice policy can hurt you, in the case of litigation.
Remember, having a nurse practitioner liability insurance doesn't increase the chance of a claim.
Not being responsible for an incident doesn't mean you can't be named in a suit.
Nurse practitioner liability insurance is designed specifically to help you with litigation costs, defense fees, personal injury, property damage, license protection, and first aid.
Advance Professional Services lays out all your best nursing malpractice insurance options, the best cost, and answers any questions.
If it's time to renew your nurse practitioner malpractice insurance policy or to review your coverage, it's time to call us for optimum coverage and pricing options.
Nurse practitioner malpractice coverage options, extended coverage availability, costs, and requirements are undergoing changes to reflect the changes in the nursing field, and Advanced Professional Services are trusted partners in the medical field because we are committed to you and don't work for an insurance company.
This way, you know any nurse practitioner insurance plan offered is the best one for you.
Nurse practitioner malpractice suits are serious, but there's no reason to fear, we've got you covered!
Who Needs Nurse Practitioner Liability Insurance and What Should I Pay for Nurse Practitioner Malpractice Insurance?
Everyone in the nursing field needs nurse practitioner malpractice insurance.
The role of nursing continues to grow and expand at quick speeds, and so does the need for nurse practitioner insurance.
The role of nurses is becoming more involved in practical medicine, they are taking increasing risks and responsibilities.
Nurses are seeing changes in licensing laws, required education, and a growth in specialty fields.
The need for a premium nurse practitioner insurance plan at a good rate hasn't changed, but what that looks like has.
Does a Neonatal Intensive Care Nurse need a higher professional liability annual aggregate than a Pain Management Nurse?
If you're a traveling nurse how much should your nurse practitioner malpractice insurance cover for personal injury?
Understanding what the correct nurse practitioner's insurance costs and coverage should be is not something you need to figure out on your own.
Advanced Professional Services are the best at what we do, and we do it for you.

Nurse Practitioner Malpractice Coverage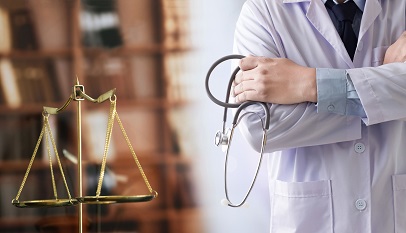 Nurse practitioner liability insurance can cover a wide range of things, including sexual assault, privacy claims, and workplace violence counseling.
What a good nurse practitioner malpractice policy should do is give you peace of mind that your future is secure and that there are experts in your corner.
Does your current nurse practitioner malpractice insurance do that?
Are there gaps in your current nurse practitioner liability insurance?
Is hospital indemnity insurance a part of your nurse practitioner malpractice insurance?
States are allowing full practice authority, it's easier to practice across state lines, higher degrees are more frequent and holistic medicine is exploding.
What does that mean for nurse practitioner liability insurance?
It depends on your field, workplace, state(s) you practice in, and history of claims.
Nurse practitioner malpractice insurance is a protection that you need regardless of the environment or your expertise.
We are here to go over nurse practitioner malpractice insurance quotes, answer questions, and help you choose the perfect nurse practitioner malpractice policy.
Do you think your employer's nurse practitioner liability insurance is adequate?
Maybe, but don't wait until it's too late to be sure.
Call for a free quote from an Advanced Professional Services expert and know for sure.