Pediatrics Liability Insurance: Getting the Right Protection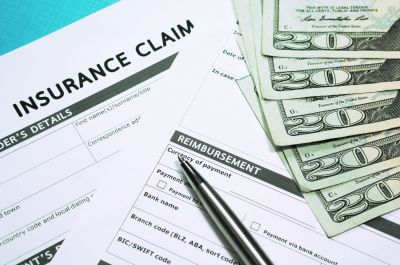 No one likes to talk about Pediatrics malpractice insurance; it conjures up all sorts of dreadful images.
The reality is that one in three pediatricians will be sued in their career.
Everyone is human, mistakes will happen; some are small, some result from lack of communication, and some turn out fine.
Regardless, pediatrics liability insurance is a necessity.
Pediatrics malpractice insurance is designed to protect doctors, staff, nurses, and property.
Pediatrics insurance is required by law to practice medicine, but there's no one overall policy that covers all pediatrics liability insurance needs.
Pediatrics malpractice insurance falls into two categories:
1. Occurrence Policy: This is great coverage because it's protection for the life of the occurrence, regardless of when the claim was made if the policy has expired or the person(s) being sued are no longer working at the same place. Pediatrics insurance that falls under occurrence brings more peace of mind.
2. Claims-Made Policy: This policy is valid only if the incident occurred ​and was reported while the policy was active. This type of pediatrics malpractice insurance is less expensive and therefore, popular with hospitals and clinics.
Advanced Professional Services is a group of knowledgeable experts, recognized in the community for superior customer service, our understanding of the unique challenges in the medical field, and our success in finding the most complete coverage at the best price.
We're here to explain the basics of pediatrics liability insurance and show the breakdown in pediatrician malpractice insurance costs.
When you're shopping around for Pediatrics liability insurance, Advanced Professional Services will list options like tail insurance, cyber coverage, and excess liability.
We also offer discounts on pediatrician malpractice insurance costs for groups, new to practice, and part-time, plus more.
Contact us today, our Pediatrics liability insurance experts are standing by to answer all your questions.

Pediatrician Malpractice Insurance Costs
While pediatrics is considered lower risk and are sued less than other doctors, cases involving children are harder to defend and can lead to bigger payouts.
Pediatrician malpractice insurance costs are similar to a family physician due to low risk, but making sure you have the right coverage is not a risk worth taking.
By contacting Advanced Professional Services you'll find the best pediatrics insurance available at the best rates.
Factors that affect pediatrician malpractice insurance costs is location, if you're part of a group, past losses, the value of equipment on site, age of the building, etc.
What Do You Know About Your Pediatrics Malpractice Insurance?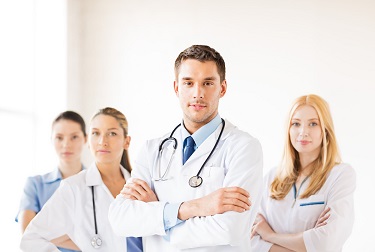 Understanding what is and isn't covered by your pediatrics liability insurance is the only way to properly insulate yourself and your practice against financial ruin.
Pediatrics malpractice insurance offered by Advanced Professional Services covers all staff and property, is full of options, beneficial features, and extra coverage where it's needed.
We know how frustrating it can be when you're seeking a topic that you're not proficient in.
This is why Advanced Professional Services will patiently guide you one all options and variations for your benefit.
Pediatrics Insurance: It's More Than Just Insurance
As a pediatrician you're probably knowledgeable about HIPPA regulations, telemedicine, and the value of your equipment, but do you know the risks of cyber attacks, the limits of excess liability insurance, if your current Pediatrics insurance covers a fall on the premises or how medical billing coverage works?
How certain are you that the pediatrician malpractice insurance costs you pay are the best rates available?
By partnering with Advanced Professional Services you will always get the best pediatrician malpractice insurance cost options that work best for any scenario.
Whether pediatrics liability insurance is needed for a hospital, a clinic, an individual physician, or a group health entity.
We are brokers, not employees of a pediatrics insurance company, and our commitment to you and your practice can be seen and felt at every step and during every interaction.
The complexities of pediatrics malpractice insurance is something Advanced Professional Services has a keen understanding of and will educate you about the best pediatrics insurance available and how to keep pediatrician malpractice insurance costs down.

Our Client Benefits
Inquire about "tail' coverage; it's beneficial, popular and we often offer it for free as part of our pediatrics insurance coverage.
Advanced Professional Services has a long list of benefits including, but not limited to, legal and forensic costs, regulatory liability, and excess liability.
These policy limits are, generally, quite high, giving you solid protection.
We educate you on how pediatrics malpractice insurance helps you, what the costs and caps are, and are always on your side.
Reach out to Advanced Professional Services for pediatrics & pulmonology insurance, let us focus on your protection so you can focus on what you love and what you're great at, being a pediatrician.