Call Us! 866-551-9805
About Advanced Professional Services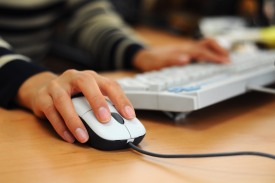 With an established, loyal and experienced staff, we are here to help you represent your practice to the carrier. We work diligently to secure the most complete and affordable insurance with all of the options and endorsements that you need.

We work with professionals, answering liability insurance questions every day. Our goal is to ensure that all medical-related services performed are properly insured. APS Consults with the physicians to discuss the coverage comparisons from the proposed carriers. This allows us to focus on developing a program best suited to your individual needs, as compared to only offering one carrier. Many of your hassles are eliminated by providing you the opportunity to explore all options while accessing us as a single source.

We are constantly analyzing the marketplace conditions, seeking viable, long term, stable opportunities to deliver to our clients. This continual evaluation, although daunting, is necessary to protect our physician clients, as well as our organization from unscrupulous short-term opportunities.

Staff Members
Main Location (map)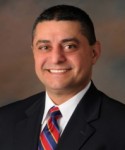 Joseph Santiago, CPIA, CPII, PIAM — Director
(Direct Line: 954-725-6112 ext. 111) Email
Experience: Since 1999 working, learning and building companies in the insurance industry, specializing in Medical Malpractice insurance, Lawyers Malpractice insurance and Regulatory Defense. In 2006, founded Advanced Professional Services to assure that Lawyers, doctors and other healthcare providers receive the best possible service from an independent agent. Graduated from FAU (GO OWLS!!). Love: My Family, Music, Sports and Live performance/ Concerts.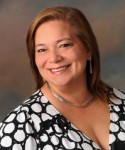 Veronica Borcard, CPSR — Life Agent
(Direct Line: 113) Email
Experience: I spent the majority of my career working in the medical field. received an associates in education from Palm Beach State College. She has relished the change in life offered to her and embraces it. Earned 0440 and 0215 license and look forward to starting a new career path as a result. Love: Being with family and boyfriend. I find great satisfaction in cooking and seeing the joy it brings to loved ones that get to partake of the fruits of my labors. I also love reading and traveling although the latter has not been able to do much of as of late. Doing anything with my kids that result in laughter and happiness is all the relaxing fun I need right now in life.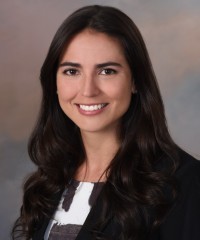 Daniela Barrenechea, CPSR — CSR/ Business Development Manager Email
Experience: I am a University of Florida graduate (GO GATORS!) and 2017 MBA candidate. Since graduating in 2010 I worked in management, customer service, training and project management. I have been with APS since February 2016 and love the customer and quality service focus we have! I am motivated and encouraged knowing I support a great team that in return provides great support and service to our clients. Love: God, my big family, friends, outdoor activities and adventures, learning new things and reading.
APS Virginia (map)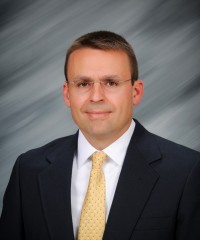 John Clevinger — Sales Executive
(Direct Line: 154) Email
Experience: Graduated from Virginia Tech with a Mining Engineering Degree and received the highest honor by earning the CAREERS IN COAL OUTSTANDING STUDENT AWARD. I was raised around the mining industry from an early age, eventually becoming a second generation Coal Mining Owner/ Operator in the Historic West Virginia Coal Fields. I have been in the insurance industry since 2015, specializing in Medical Professional Liability Insurance. I am an independent contractor for the Natural Gas Industry. Loves: My family, Fishing, Hunting and watching VA Tech football. Go HOKIES!!