Cyber Liability Insurance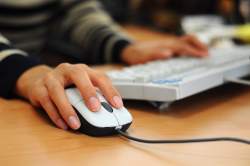 Security of electronic systems and private information is a concern for every business, and Advanced Professional Services can help find the right policy for your business needs. Cyber Liability is the risk that is posed by businesses when they store information on the internet or in paper files. Many businesses may face a cyber liability risk with the information they collect or store and Advanced Professional Services can assist you in the finding the options when picking a cyber liability policy.
A breach of your systems or loss of private information is only one type of cyber liability exposure faced by businesses. Here at Advanced Professional Services we recognize the constant changing of the industry and the increasing risk of hackers and breaches. Finding an insurance agent that can address these issues is becoming more important than ever.
Coverage Options We Can Address With Your Business
Prior Acts Coverage
Reputation Damage Expense
Forensic Specialist Expenses
Including both Paper and Electronic Data
Liability Coverage with the same Company
Loss Control & Mitigation Services
Business Interruption
PCI Coverage
Virus and hacking liability
Liability cover responds "regardless of who caused the claim"
System damage and restoration cover available
Network Security & Privacy Insurance - Coverage for third party claims alleging a financial loss as a result of a network security or privacy breach.
Multimedia Insurance - Coverage for both online and offline media. Including claims alleging copyright/trademark infringement, libel/slander, advertising, plagiarism, and personal injury
Network Asset Protection - Coverage for all reasonable and necessary sums required to recover and/or replace data that is compromised, damaged, lost, erased or corrupted.
Cyber Extortion - Will pay extortion expenses and extortion monies as a direct result of a credible cyber extortion threat.
Credit Monitoring Insurance - Includes all reasonable credit monitoring expenses incurred by the insured for a privacy breach response.
Coverage for Other Medical Regulatory Violations - Up to the limit coverage for defense and fines and penalties arising out of governmental agency actions/allegations of HIPAA (Patient Privacy), EMTALA (Emergency Medical Treatment and Active Labor Act) and STARK (Physician Self-Referral) violations.
Coverage For Actual or Alleged Billing Errors - Coverage includes defense costs and fines and penalties arising from actual or alleged billing errors.
With the benefits APS policies provide, a cyber liability policy can be very affordable for most businesses. Contact us today at
866-551-9805
.