Medical Malpractice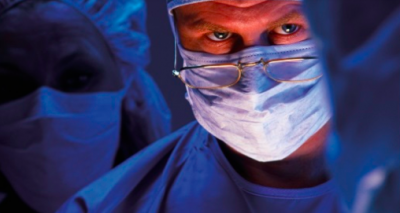 APS is recognized in the medical community for understanding the unique business needs of healthcare providers.
At Advanced Professional Services, we are devoted to our clients by providing world class customer service while securing the most complete and affordable insurance available. We provide a variety cost-effective insurance solutions to healthcare organizations designed specifically for Individual Physicians, Group Practices, Medical Facilities/ Clinics, Diagnostic Laboratories, Hospitalist Groups, Blood Banks, X-ray/ Imaging Centers, Endoscopy Centers, Managed Care Organizations (PPO, HMO, etc.), Dialysis Centers, Surgery Centers, Medical Foundations, Medi-Spa's, and More.
Physicians And Allied Healthcare Providers
Individual Physicians
Physician Groups
Emergency Room Physicians
Telemedicine
Clinics
Surgery Centers
Medical Consultants
Medical Directors (Administrative Duties and Direct Patient Care)
Advanced Registered Nurse Practitioner (ARNP)
Certified Nurse Midwife (CNM)
Certified Registered Nurse Anesthetist (CRNA)
Nurse Practitioner (NP)
Physician's Assistant (PA)
Psychiatrists/Psychologists
Coverage Options
Medical Professional Liability (Claims-made and Occurrence)
Limits up to $20M or subject to state specific limits
Prior Acts Available
Stand Alone Extended Reporting Period ("TAIL")
Sexual Misconduct
HIPAA and Regulatory Liability
Cyber/Privacy Liability
Administrative Defense Coverage
Medical Billing E&O
Managed Care E&O
Excess Liability
Employment Practices Liability
Directors & Officers
Additional Features
Professional Regulatory Coverage – Defense Reimbursement for actual or alleged Billing errors including: Government Agencies, Qui Tam Plaintiffs, Contractors Working on Behalf of thee Government and Commercial Payors. Violations Defense for HIPAA, EMTALA, STARK.
Cyber Coverage – Coverage for online/offline information, virus attacks, denial of service, first-party HIPAA violation, necessary legal, PR, advertising IT forensic costs and postage expenses incurred by the insured to notify third persons of a breach of information. Will also pay for one year of credit monitoring for all affected parties, all reasonable and necessary sums required to recover and/ or replace data that is compromised, damage, lost, erased, or corrupted.
Free Tail - Coverage is granted due to Death; Permanent and Total Disability (from the practice of medicine); Retirement from the practice of medicine.
Discounts Offered
Claims Free
New to Practice
Part Time
Risk Management
Group
Services Offered